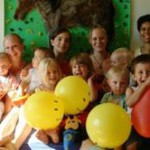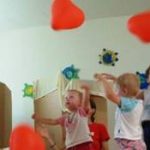 Mission Statement
"Little friends" offers daycare service for infants from 3 months of age to kindergarten-age children. It is open to all parents and children, independent of origin, denomination and nationality.
Our qualified personnel cares for your children in family friendly premises and pleasant atmosphere so that you as parents can follow your work, knowing your children well sheltered.
Foreground is the development and promotion of your children. A committed team of teachers arranges the group activities to the needs of your children and allows your children to collect varied experience for their individual development.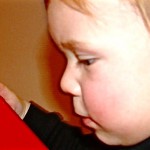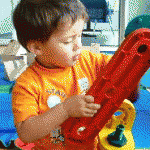 General Principles
Qualified personnel cares for your children. The aim of the care is to promote age-appropriate social, emotional, linguistic and intellectual development of the children.
The daycare center daily routine is flexible, based upon the child's needs. Targeted activities support the development of the children.
The daycare center is a place which is designed to be suitable for children, and which will excite and inspire them.
Cooperation with parents is vital and parental input can be shared during Parent Evenings and during individual child progress meetings.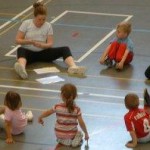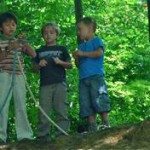 Supporting Organisation
The GmbH "Job & Family" is supporter of "Little friends". It is founded managers of known central Swiss enterprises with the aim to fill gaps in childcare offerings. Double working parents as well as single parent shall get qualified child care services on high level.